Delwood's Winter Program is on Thursday, December 8th. We will have an afternoon matinee at 2pm, and our evening program is at 6:30pm. Both performances are open to the public.
Using the milk jugs that were donated, our first grade class was able to construct an igloo! It took nearly 400 milk jugs to create the igloo, which our first grade students will enjoy all winter long. Thanks again to all those who donated to this project!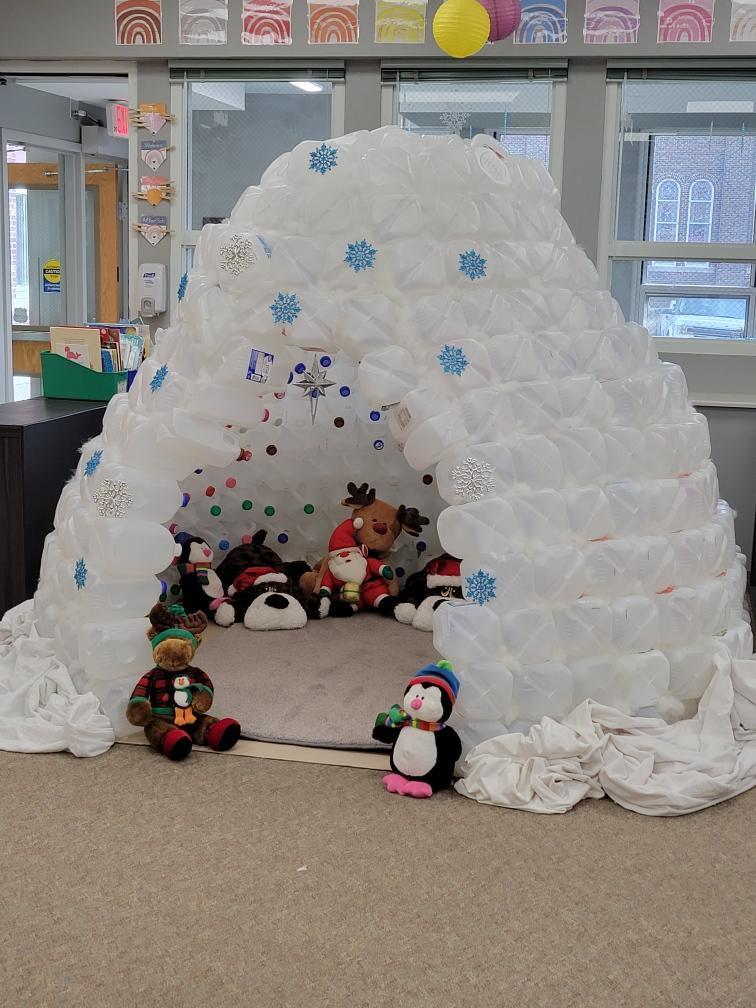 Today our student council took the toy's that people donated down for toy's for tots in the Quad Cities. If you have time watch the Channel 6 news to possibly see our students on the news. These times are 5:00 and 6:00.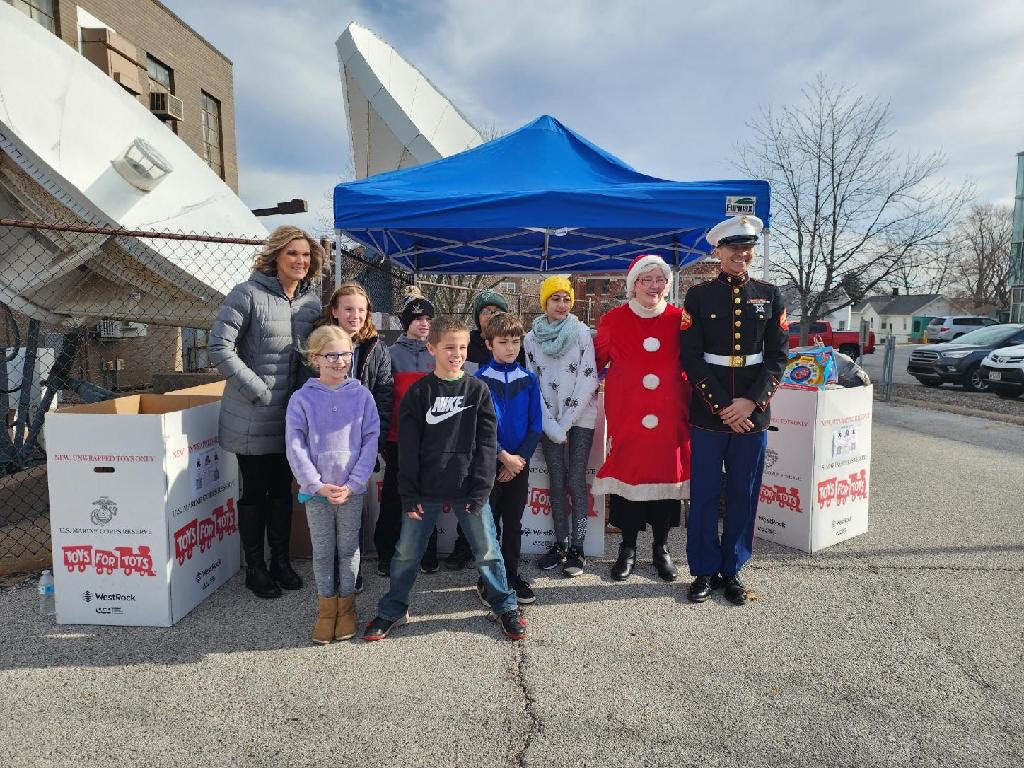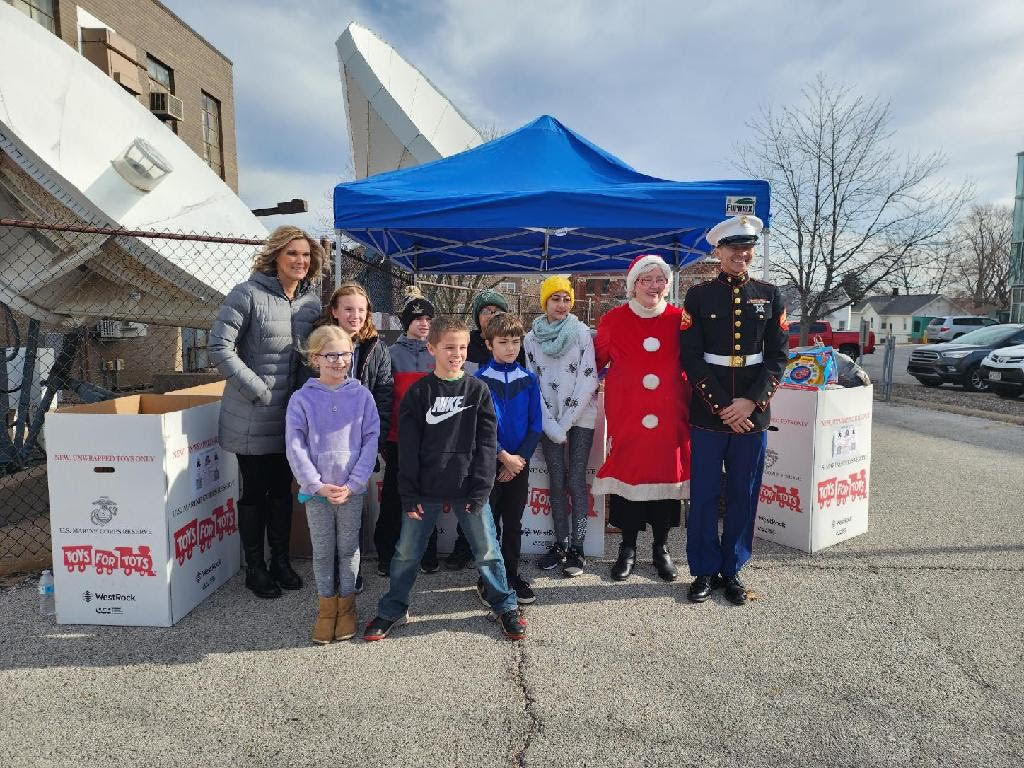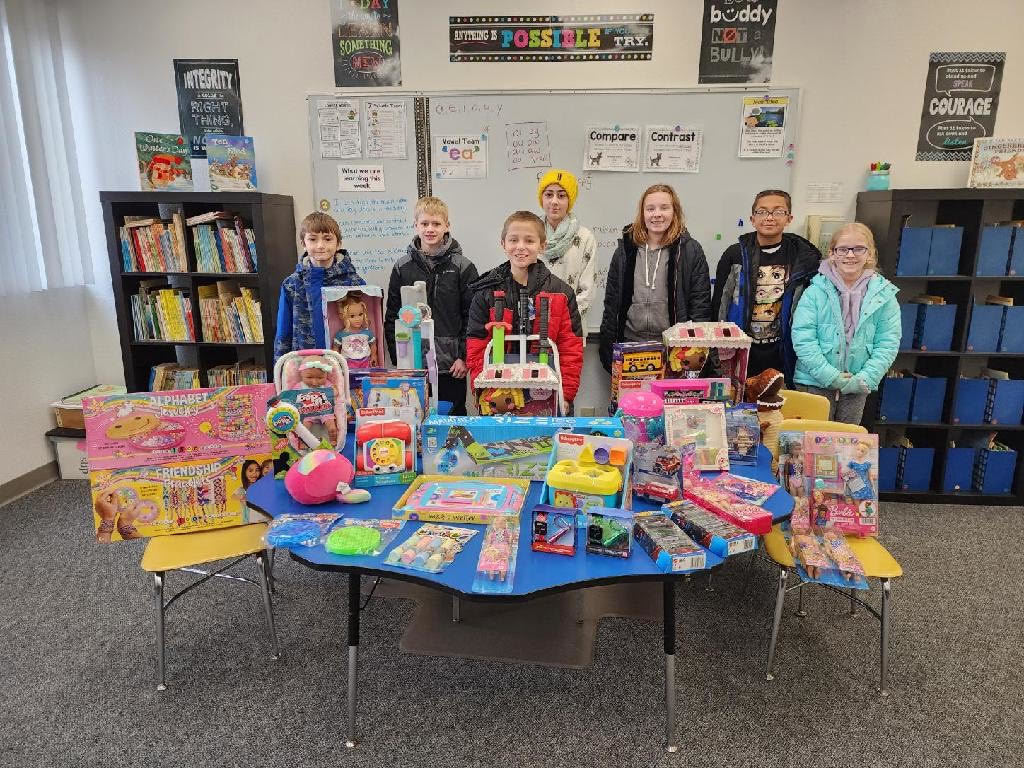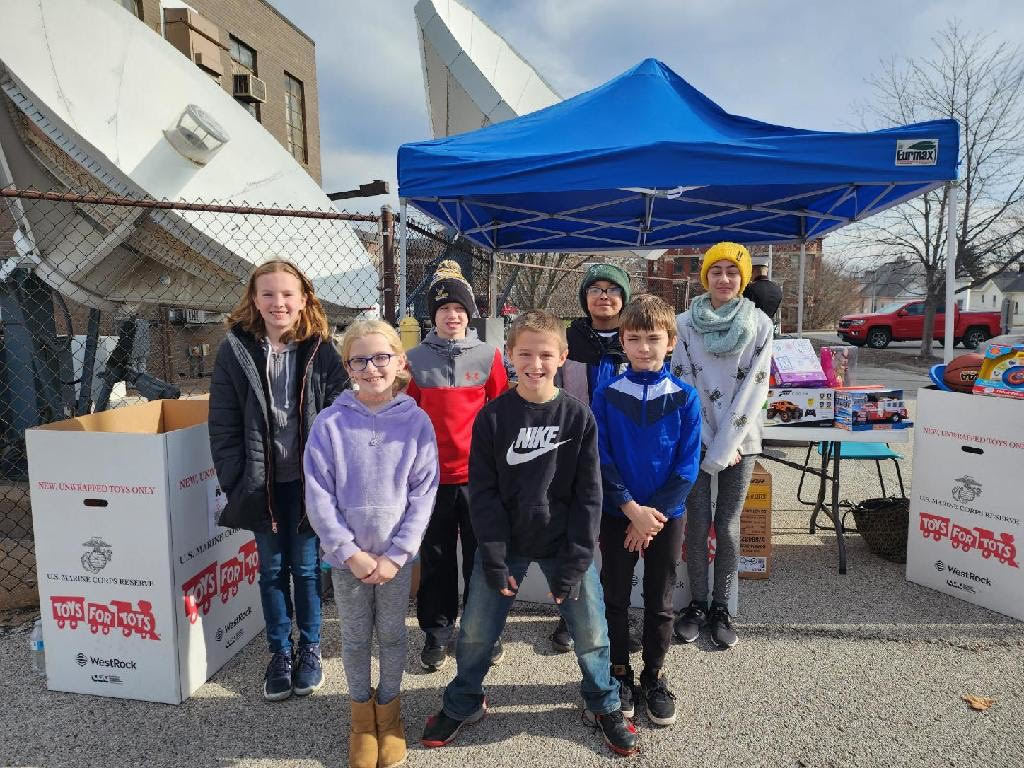 Thank you to everyone who donated milk jugs to our first grade class. They received enough to build something really cool. Stay tuned for pictures!
Our three year old preschool class had an early Thanksgiving dinner yesterday. They were kind enough to share with some of our staff.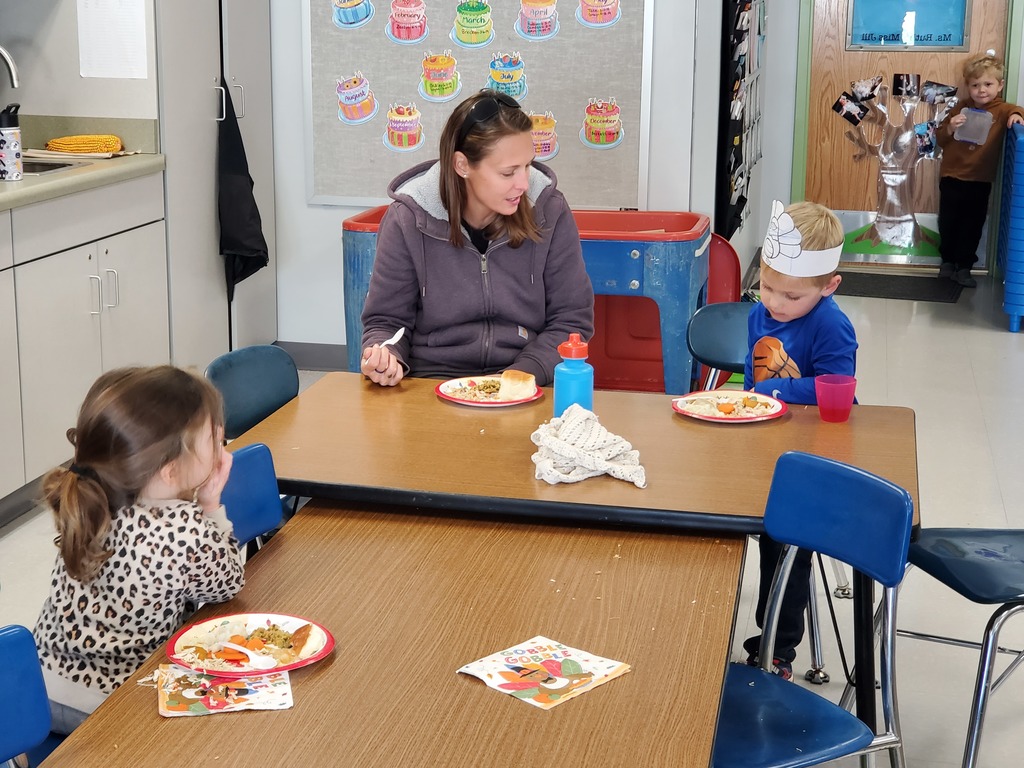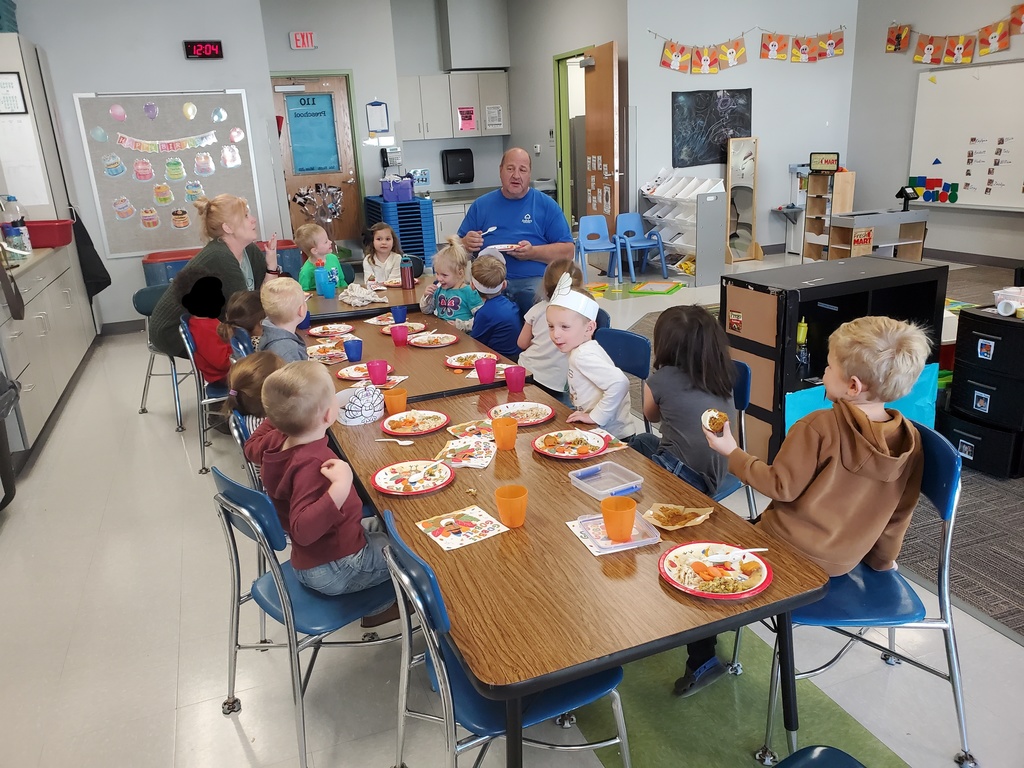 Just a reminder: Our first grade class is collecting clean, empty gallon milk jugs with lids for a project. They will be accepting them through Tuesday, November 29th. These can be sent to school with your student or dropped off in the office. Thank you!
Exploring careers in architecture in STEM, these two girls built an amazing structure using only index cards! Their only limitations from going higher were time and their ability to reach.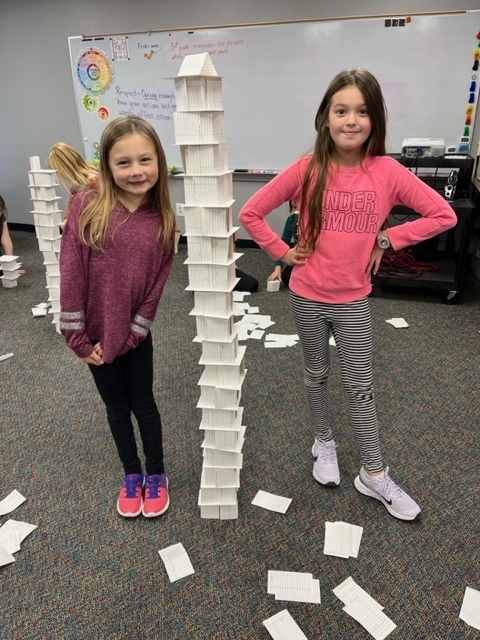 In STEM, first grade students listed to the story Iggy Peck, Architect and then became architects themselves. They were tasked with building a house with four walls and a roof, using only index cards. As you can see, they had a variety of ideas for design and construction!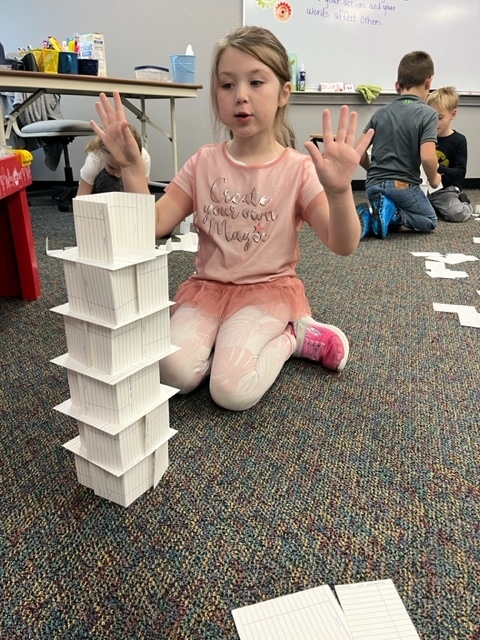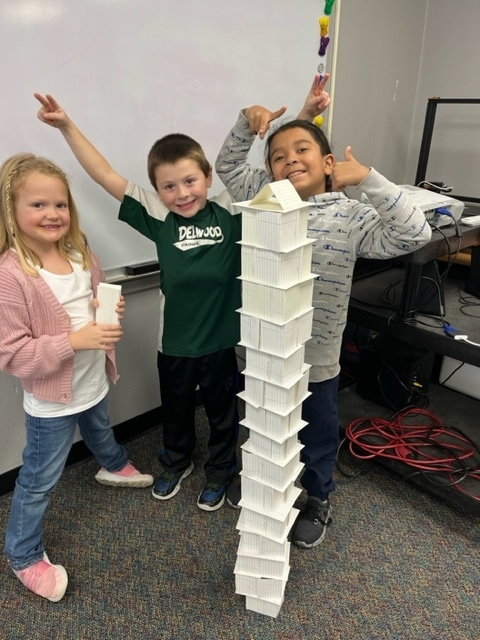 Our Veterans Day program included music provided by our fifth and sixth grade students and a very special guest speaker. Michelle Robles, one of our custodians, talked about her time in the Navy. Thank you to all who have served our country!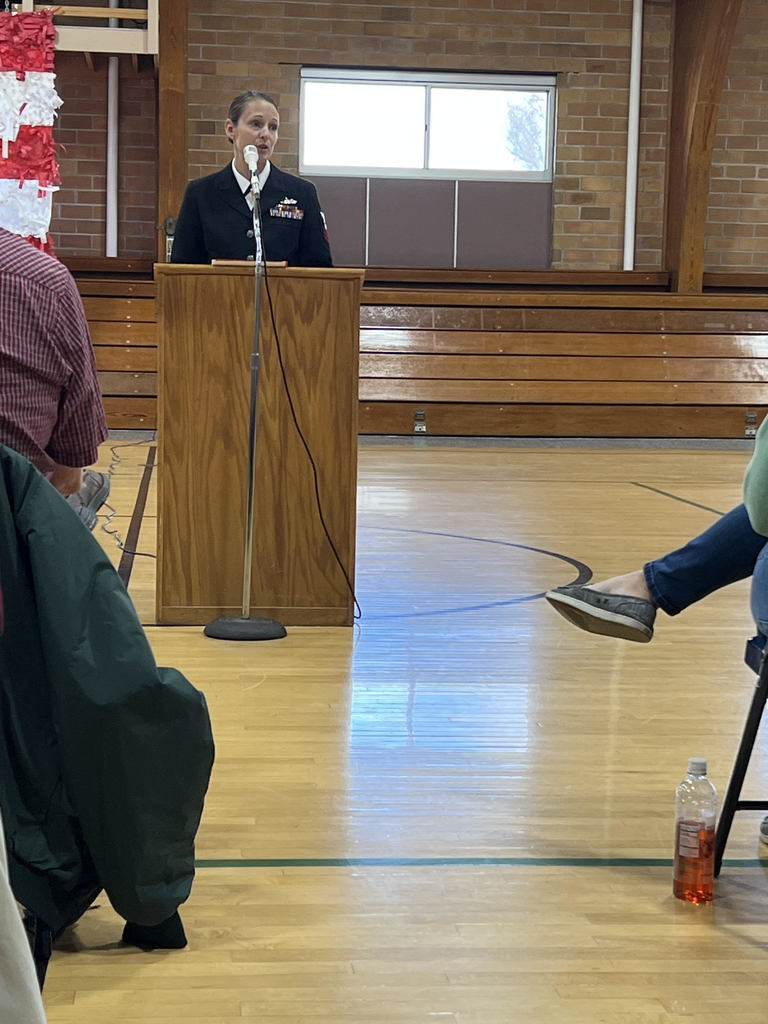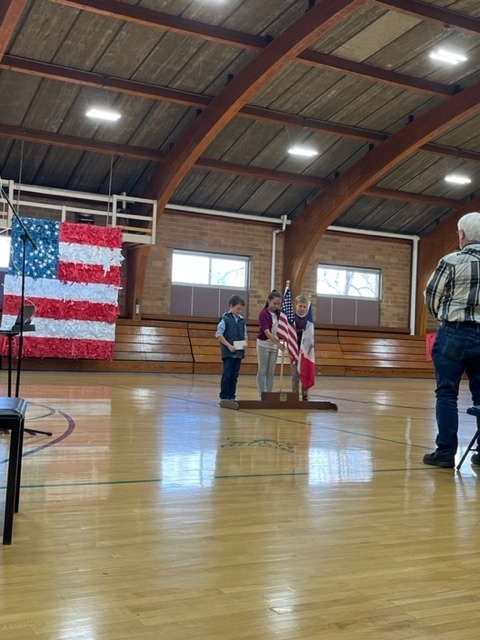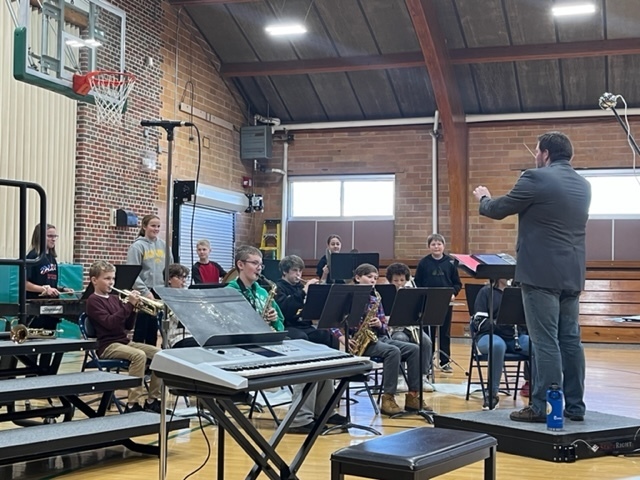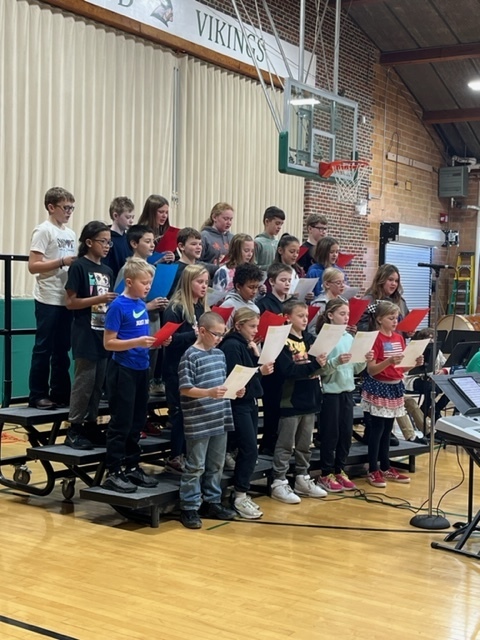 Our sixth grade class celebrated the completion of their DARE program last week. Students wrote essays on what DARE means to them and two students were selected to read their essays at the program.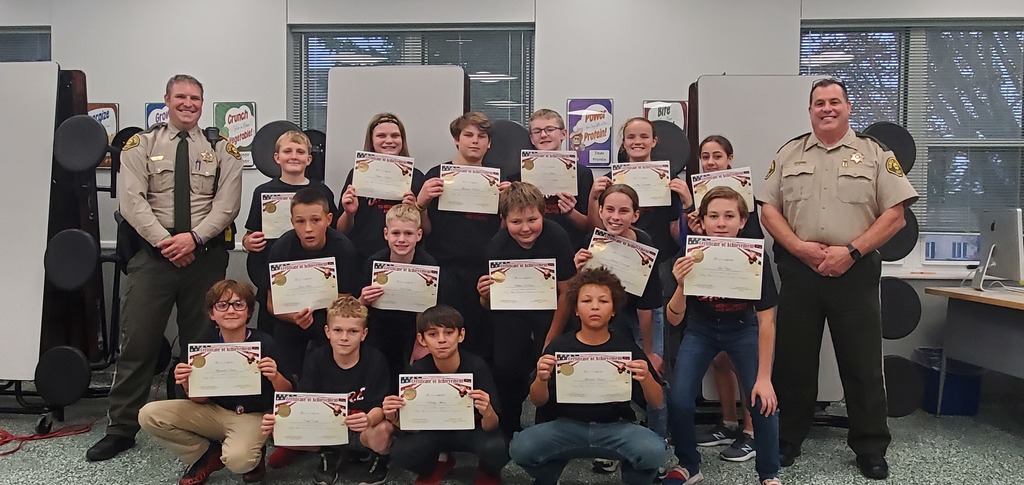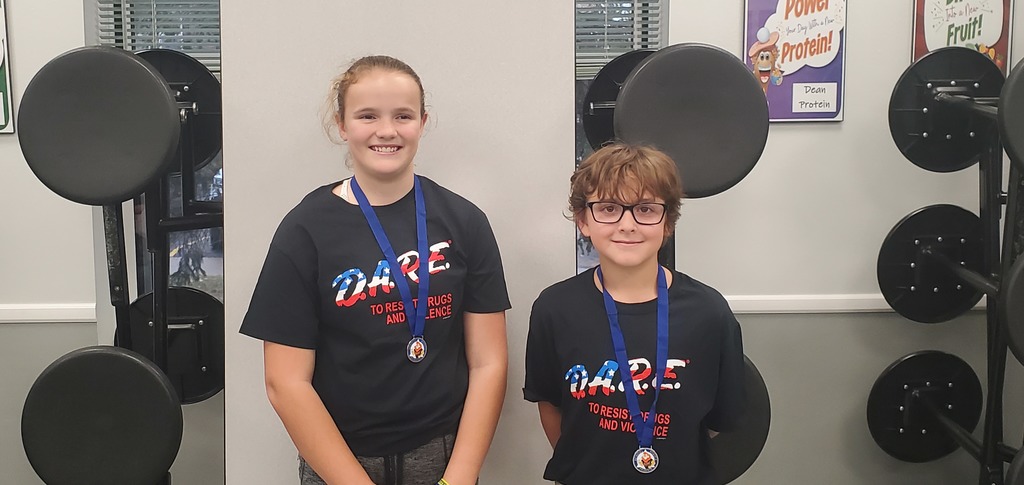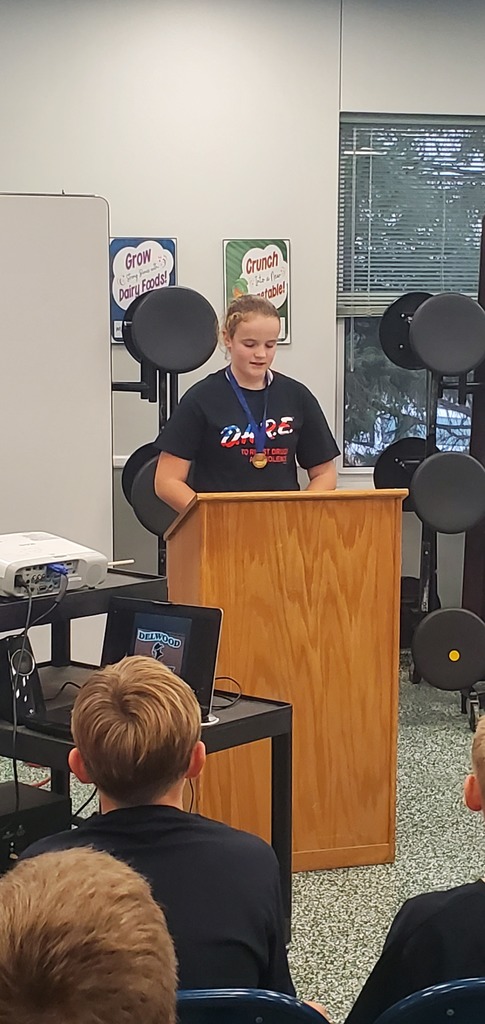 REMINDER: Picture retakes are Friday, November 11th!
Our first grade class is collecting clean, empty gallon milk jugs WITH lids for a project in their classroom. They will need a lot of them! If you have milk jugs you would like to donate for their project, please feel free to send them to school with your student or drop them off in the office. They will be accepting donations through Tuesday, November 29th. Thank you!
Mrs. Flanigan caught these students showing good character in October!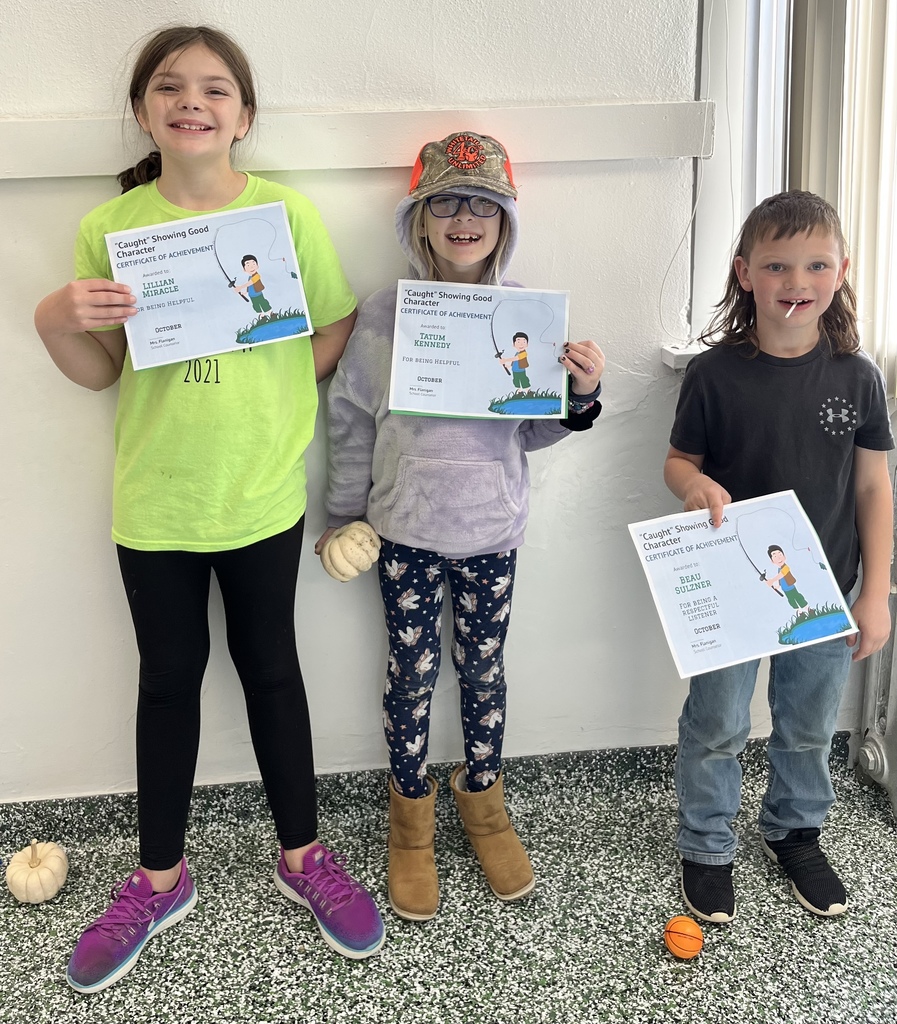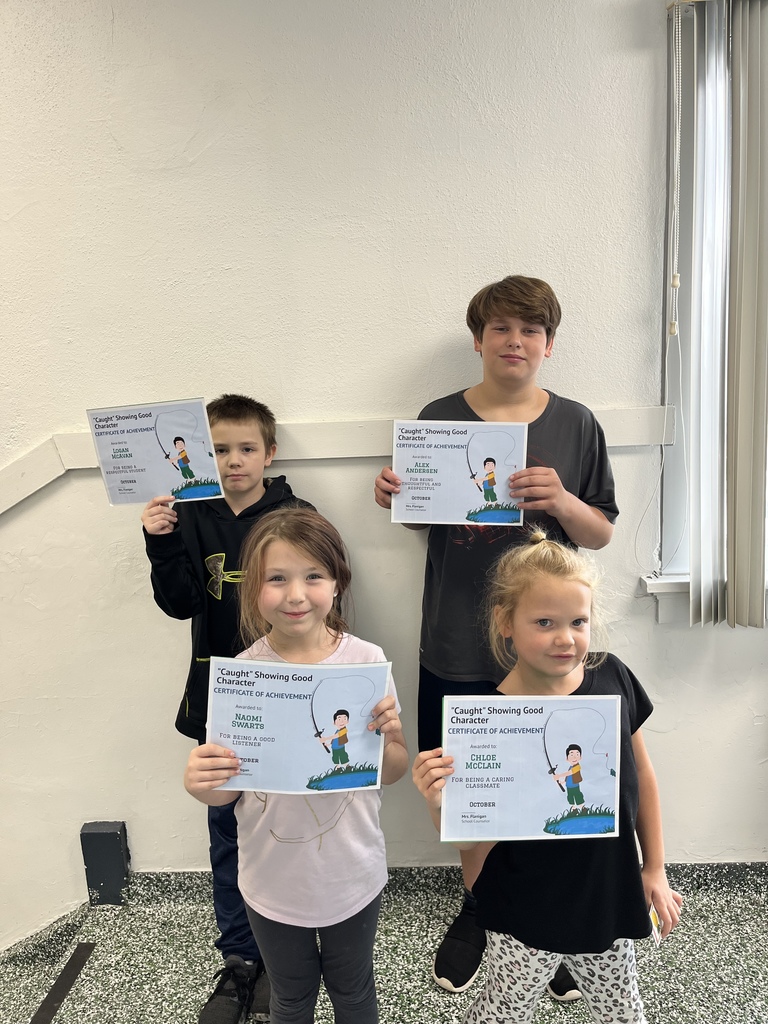 Lunch Bunch with Mrs. Flanigan is something our students always enjoy, but it's even better when it's November and you can eat outside. We want to thank the Delwood PTO for donating two picnic tables for our students and staff to use and enjoy!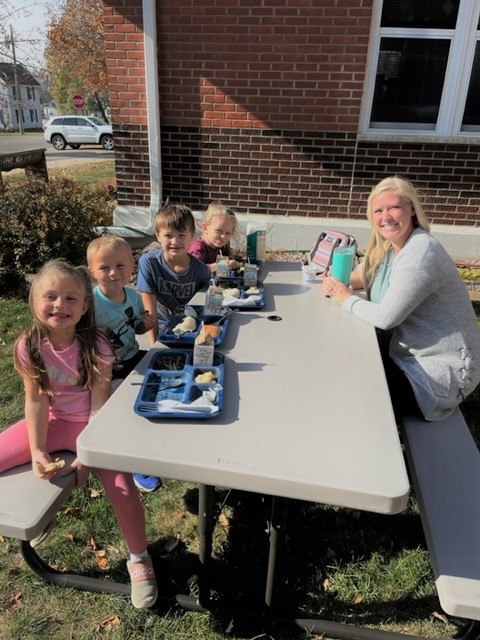 Second grade students collected the most coins during our coin drive for the book fair. They were treated to an ice cream party with lots of syrup, sprinkles, whipped cream, cherries and sticky goodness.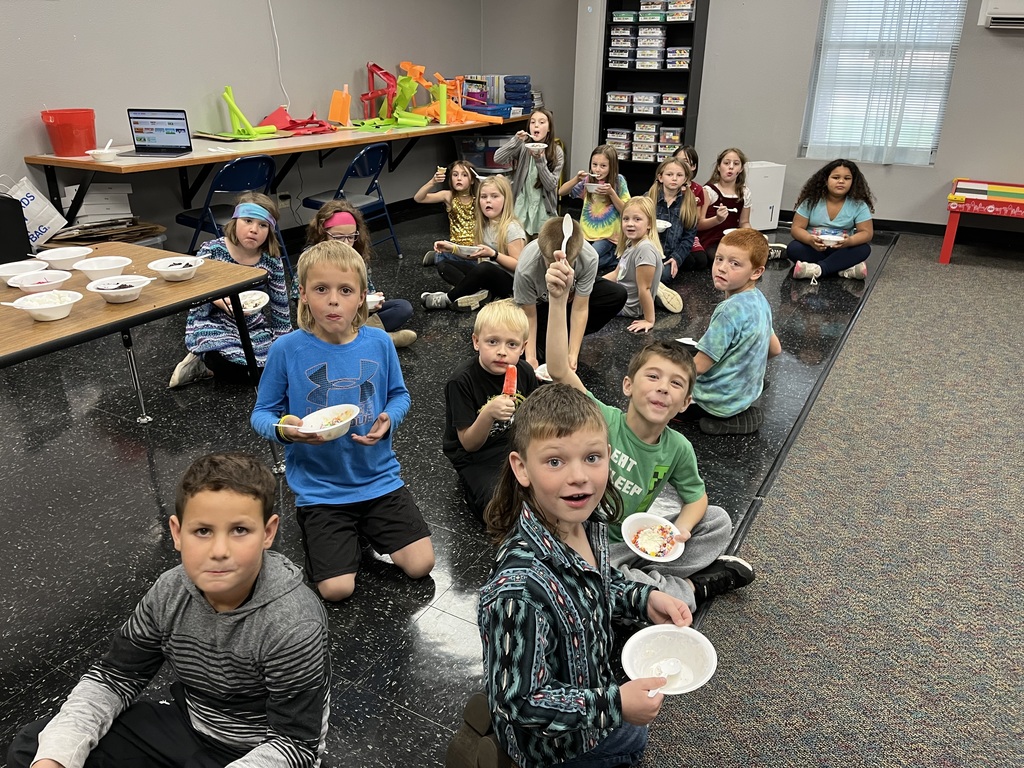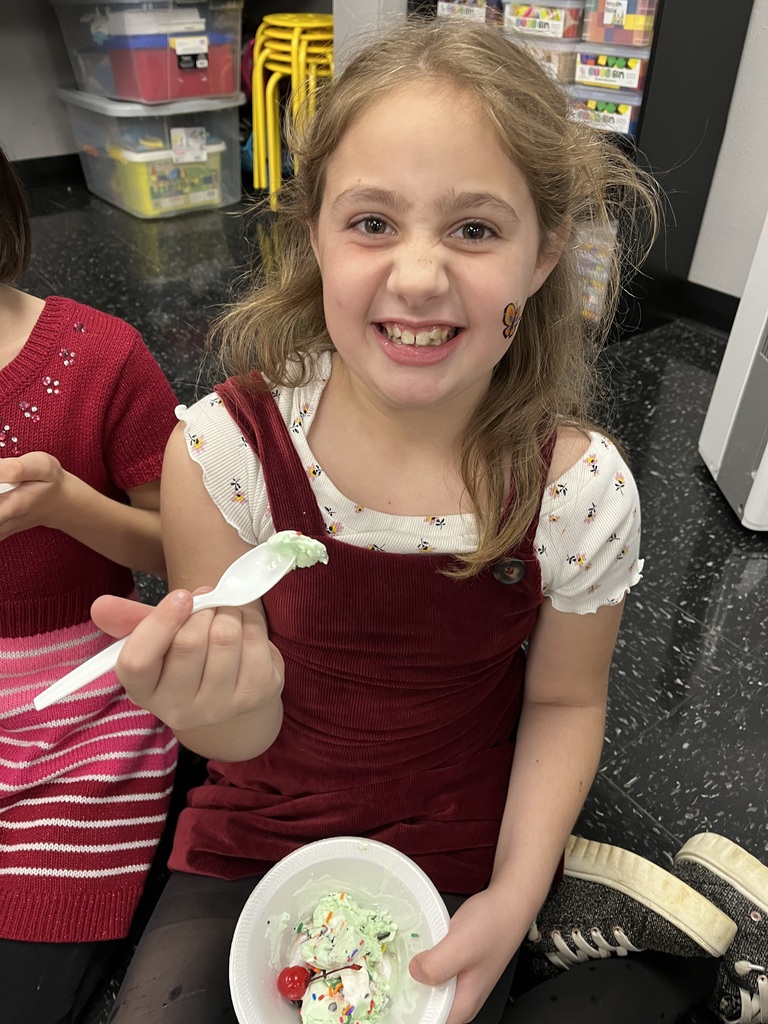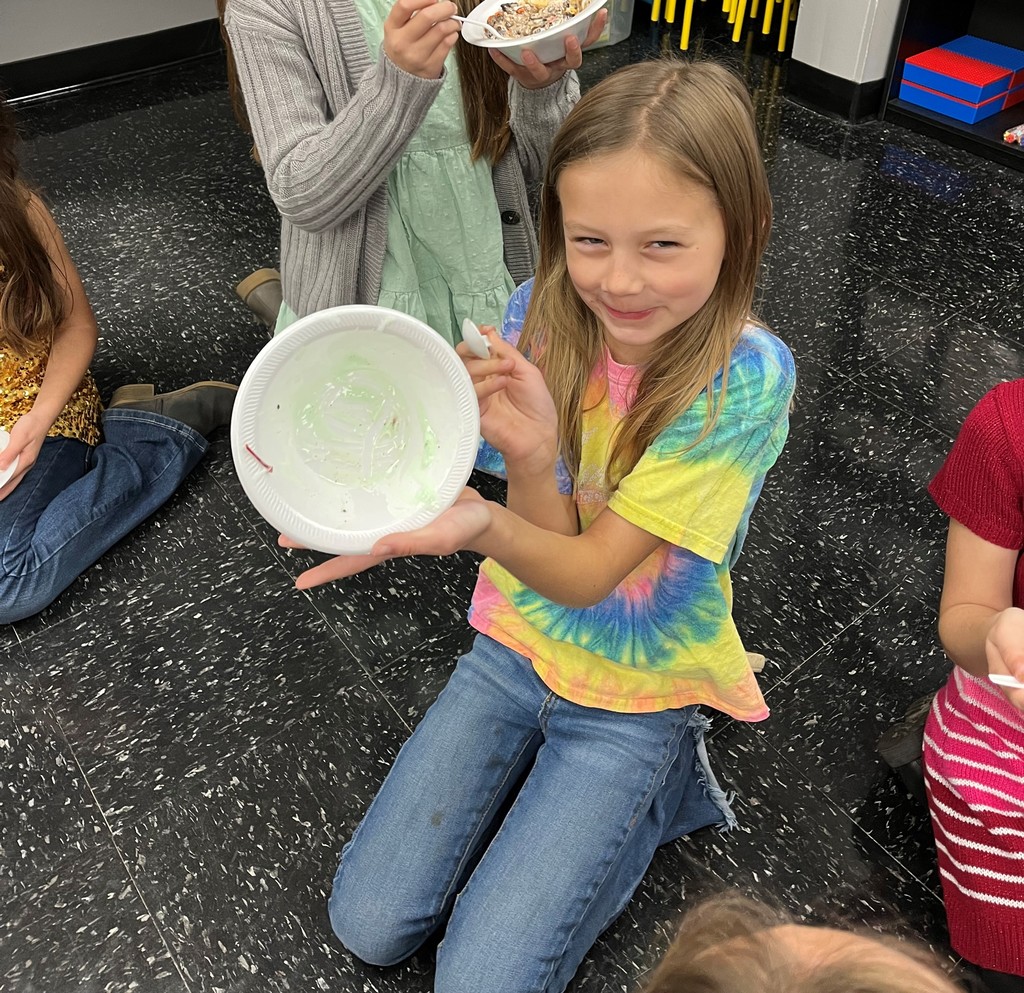 Just a reminder... There is no school on Monday, October 31st! Enjoy your weekend!
Students in our after school program enjoyed painting pumpkins this week!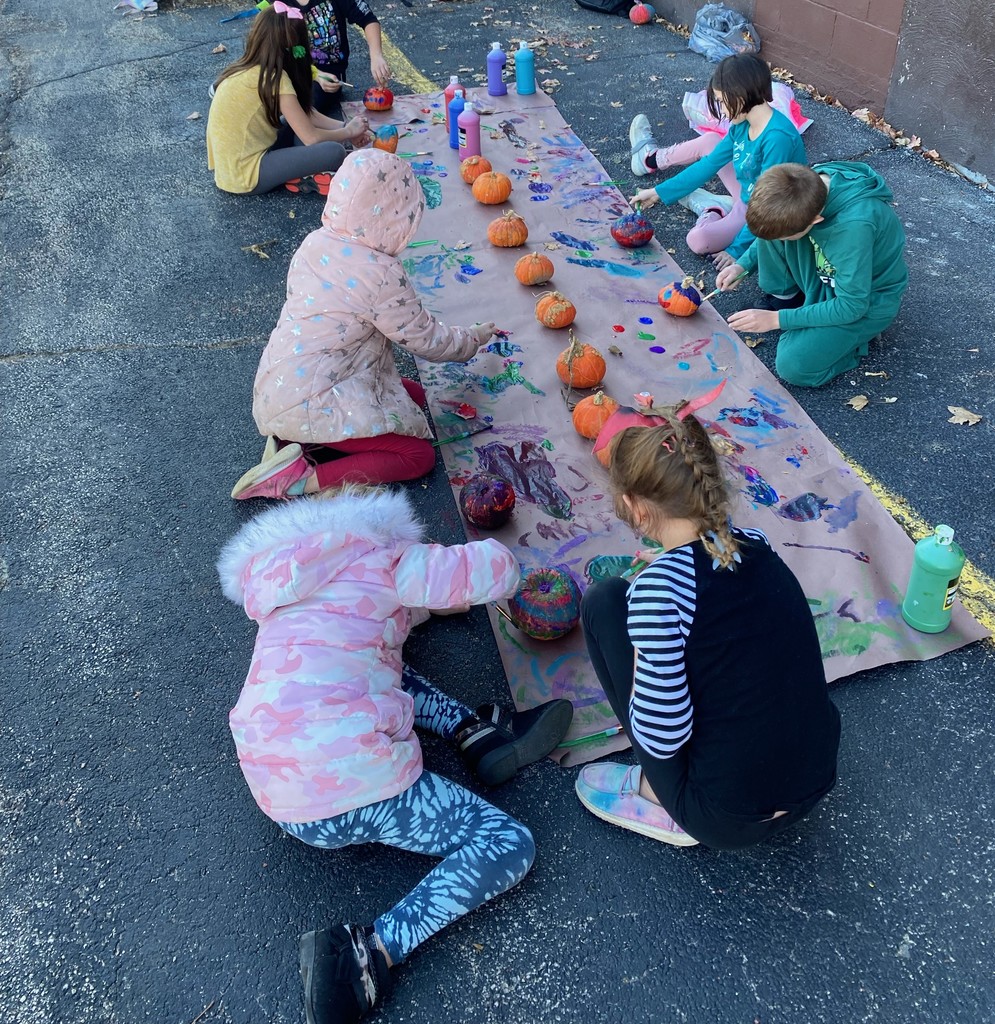 Our third grade class attended Maquoketa's Ag Safety Day last week. Students were able to visit different stations to learn about things such as mower safety, farm equipment safety and animals, just to name a few. They enjoyed the hands-on activities and had a great day!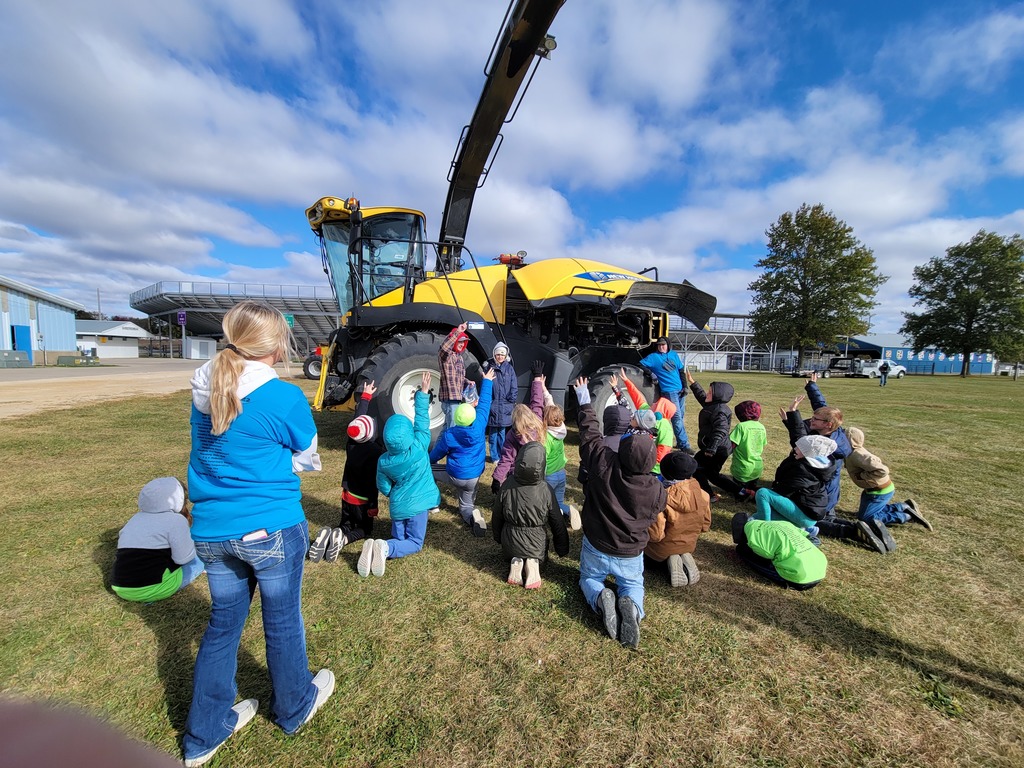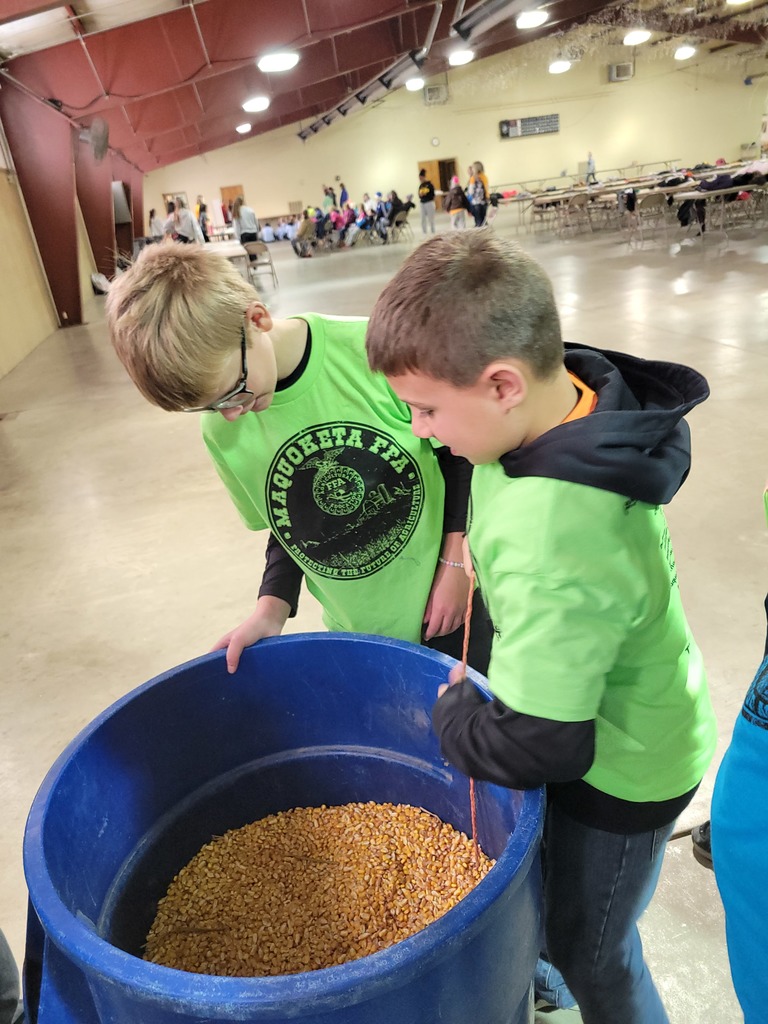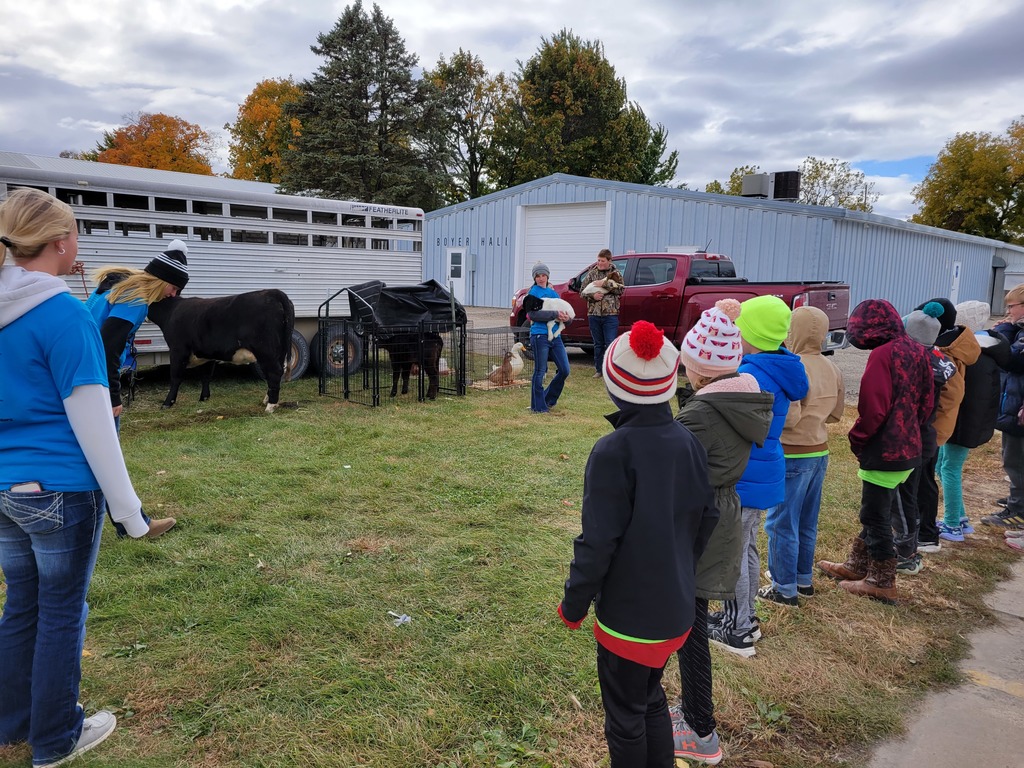 Students were busy last week in our after school program. They made pumpkins and life-size fall-inspired drawings.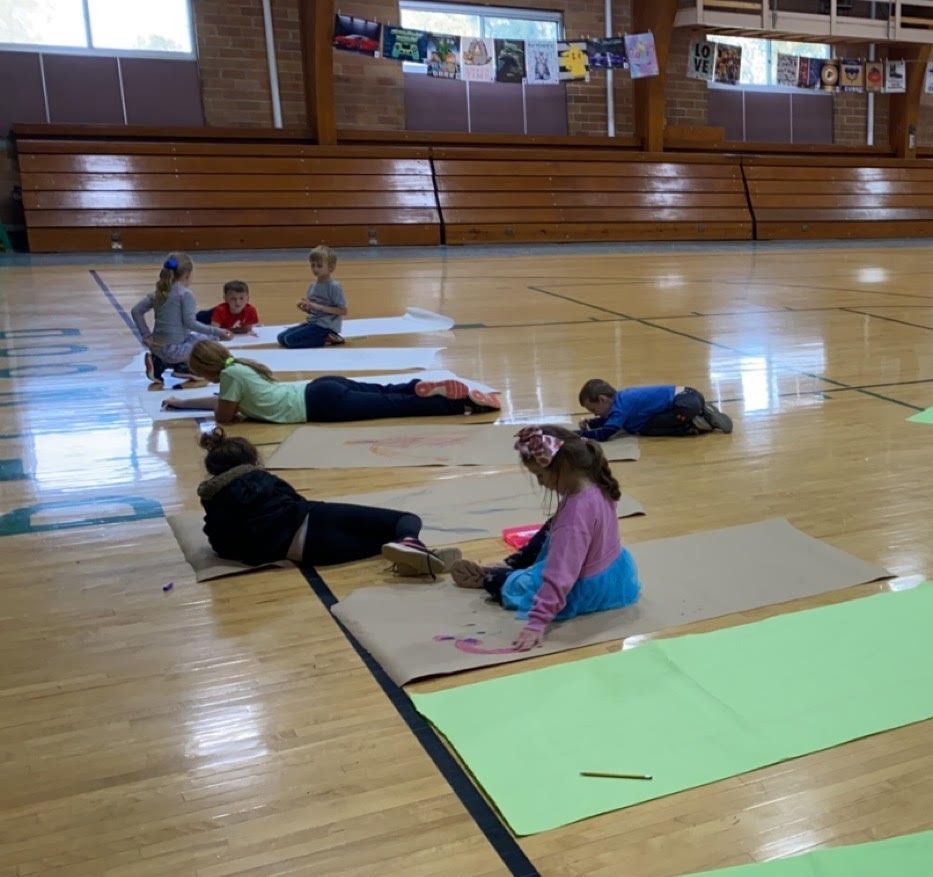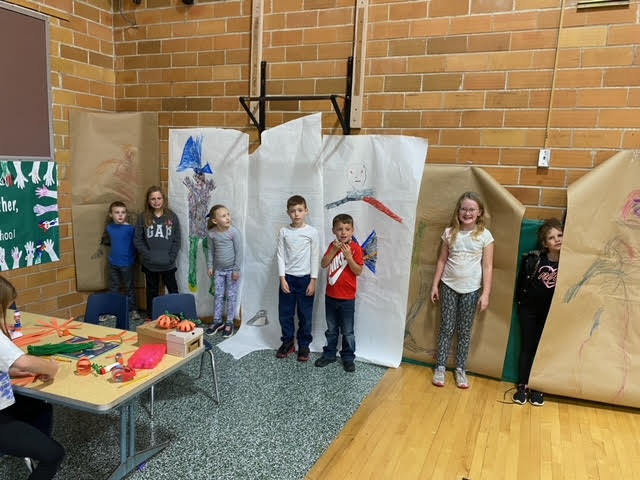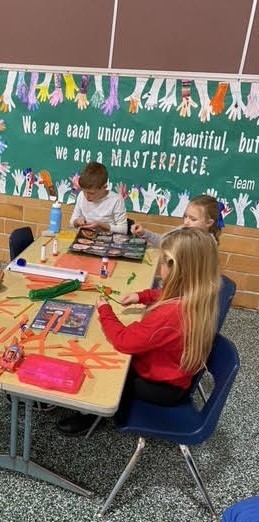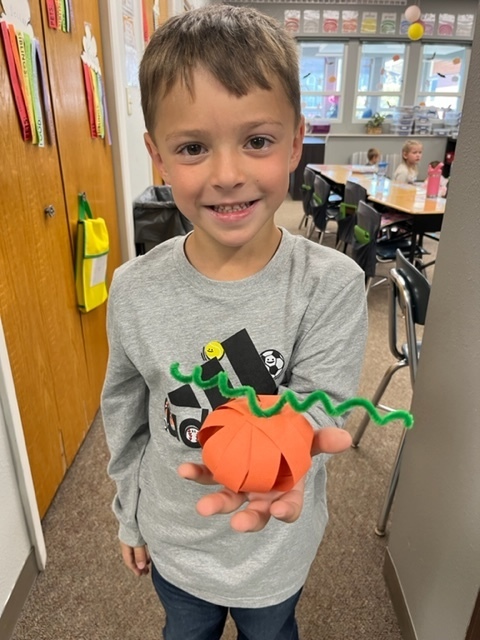 Two of our students collected hats and gloves with their church group and generously donated some of them to our school! We appreciate the donation and are proud of our students for helping their community and their school!