Last week, we had our first PBIS activity of the year. Students braved the cold to do a color run!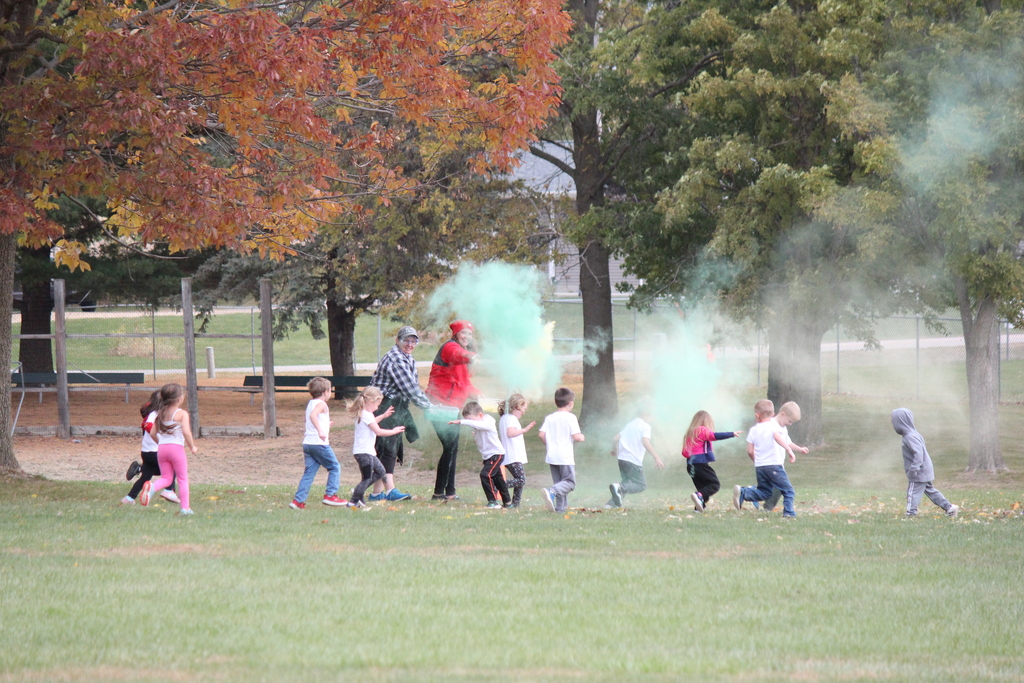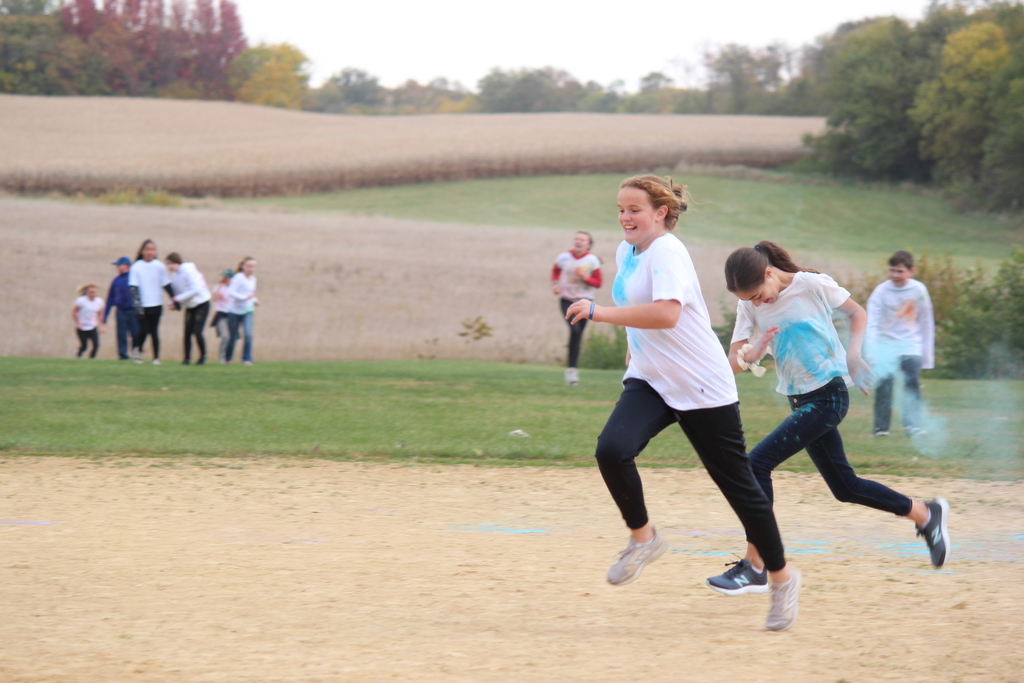 PTO's Prep, Freeze, Cook Fundraiser is back! Orders forms can be turned into the school through Monday, October 24th.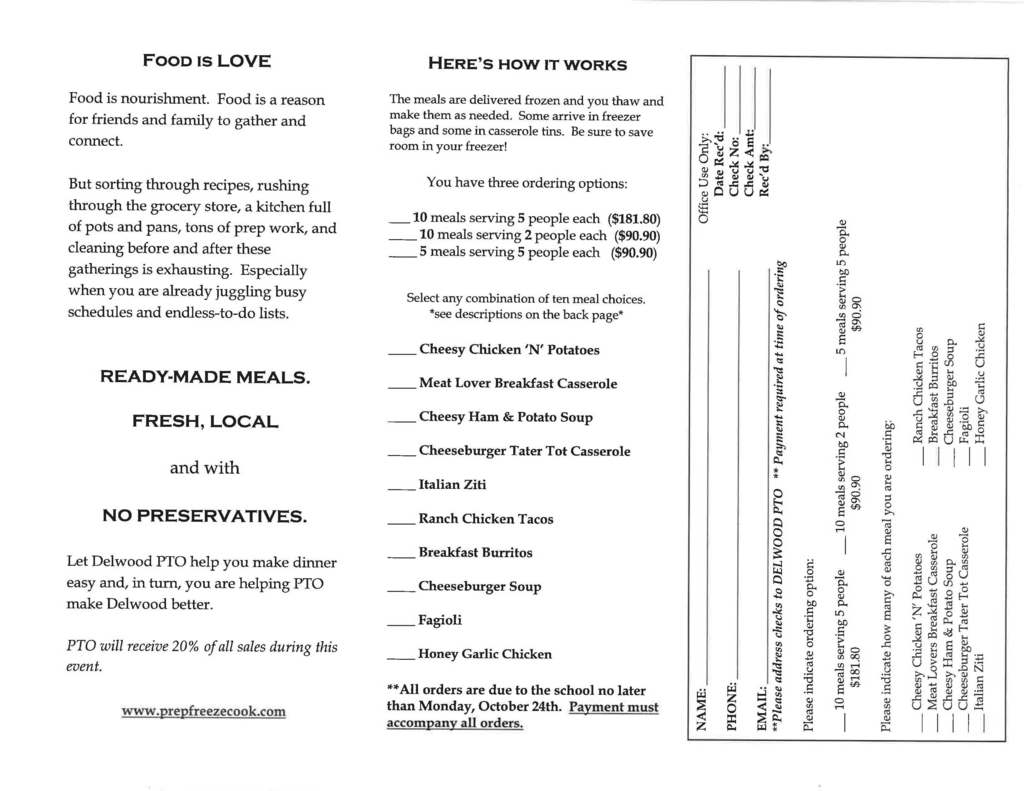 Mrs. Flanigan caught these students showing good character during the month of September.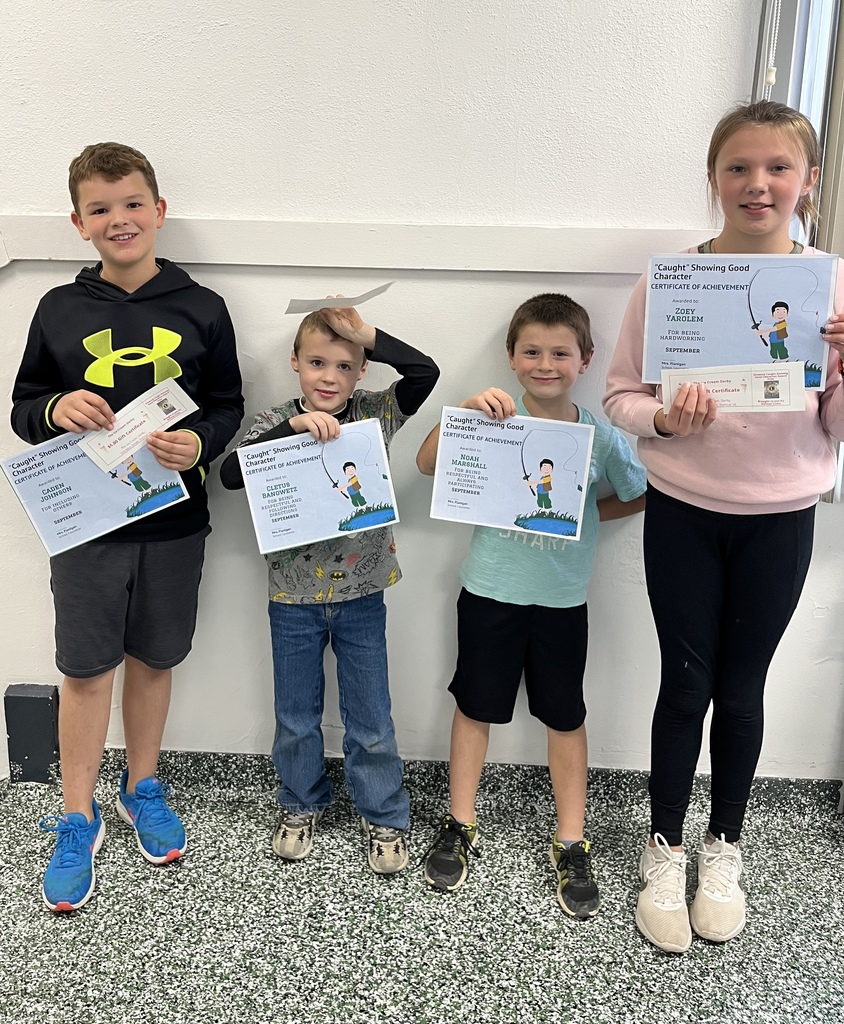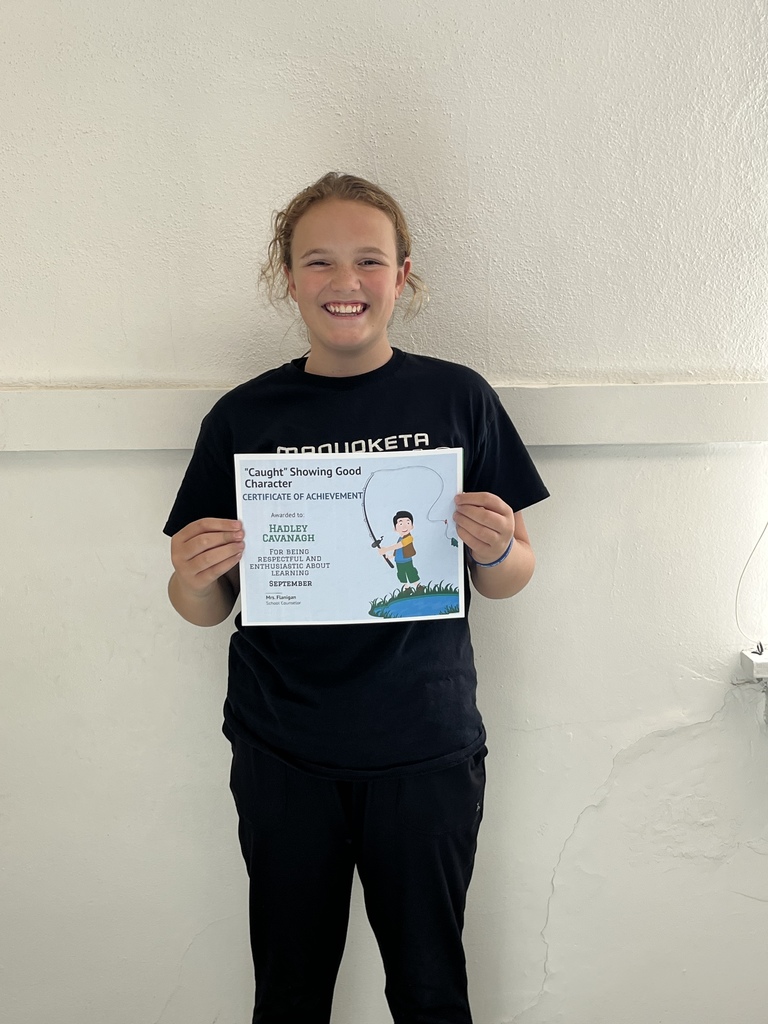 REMINDER: Parent-teacher conferences are next week - Wednesday, October 12th & Thursday, October 13th. If you have not yet signed up for a conference time, please do so at your earliest convenience. Conferences will NOT be held for three year old preschool students. Emails with instructions on signing up were sent out on Friday of last week. If you need assistance scheduling conferences for your students, please call the school at 563-674-4164.

Last week Deputy Lange spent some time with our kindergarten class, teaching students about safety, street signs and stranger danger.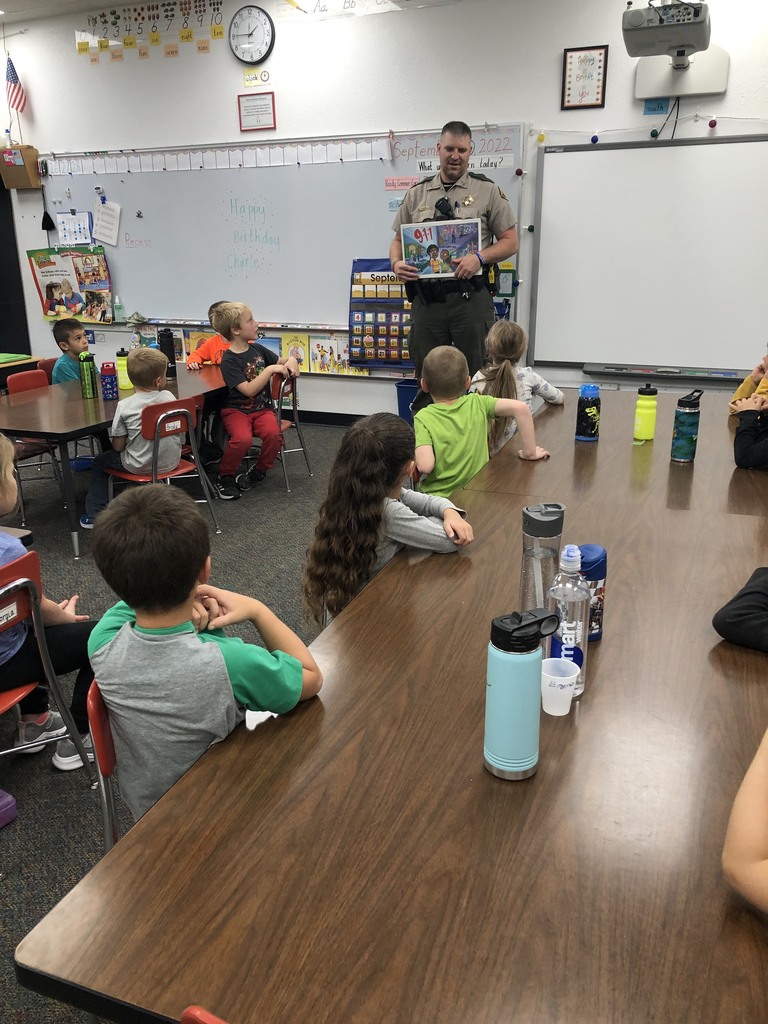 Maquoketa Community School District asked us to share this document about expectations for their activities.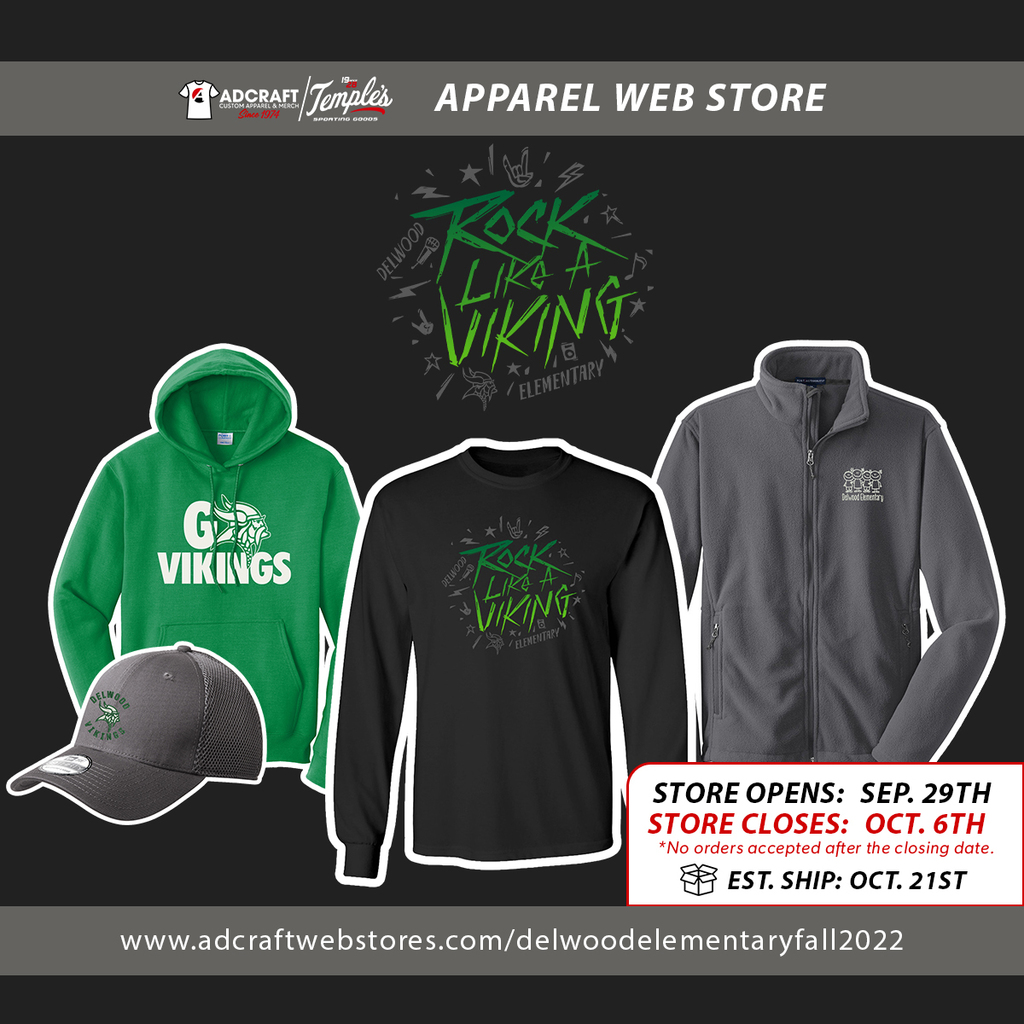 Our preschool students enjoyed having the Iowa PBS STEAM trailer at Delwood last week. Students had a great time exploring all of the different items and activities in the trailer.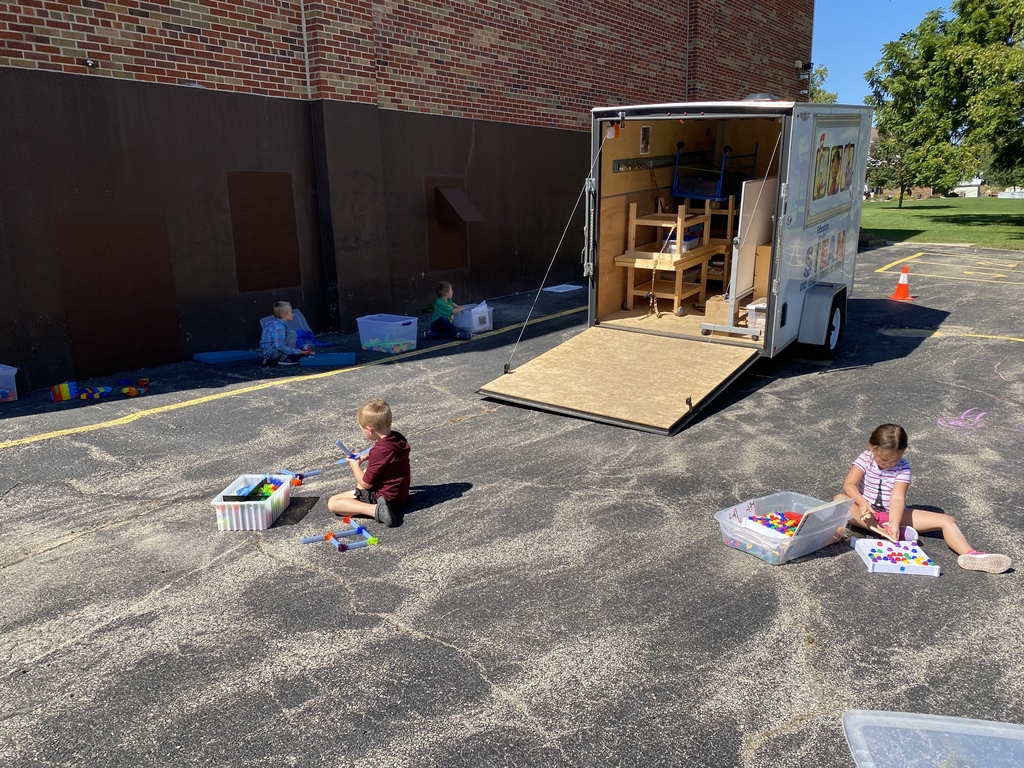 Jenna Stevens visited our school last week for Ag in the Classroom. Our first grade class learned about different types of chicken farms. One type of chicken they learned about was silkie chickens. One of our first grade students has some silkie chickens and brought one for his class to see!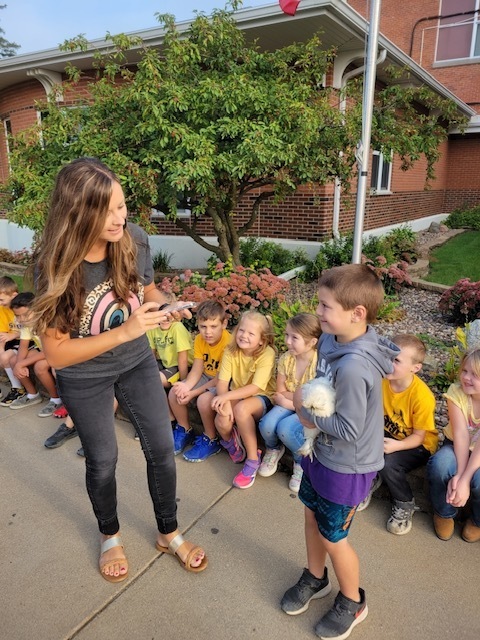 Our second grade class worked with Jess Wagner from the Hurstville Interpretive Center last week to tag monarch butterflies.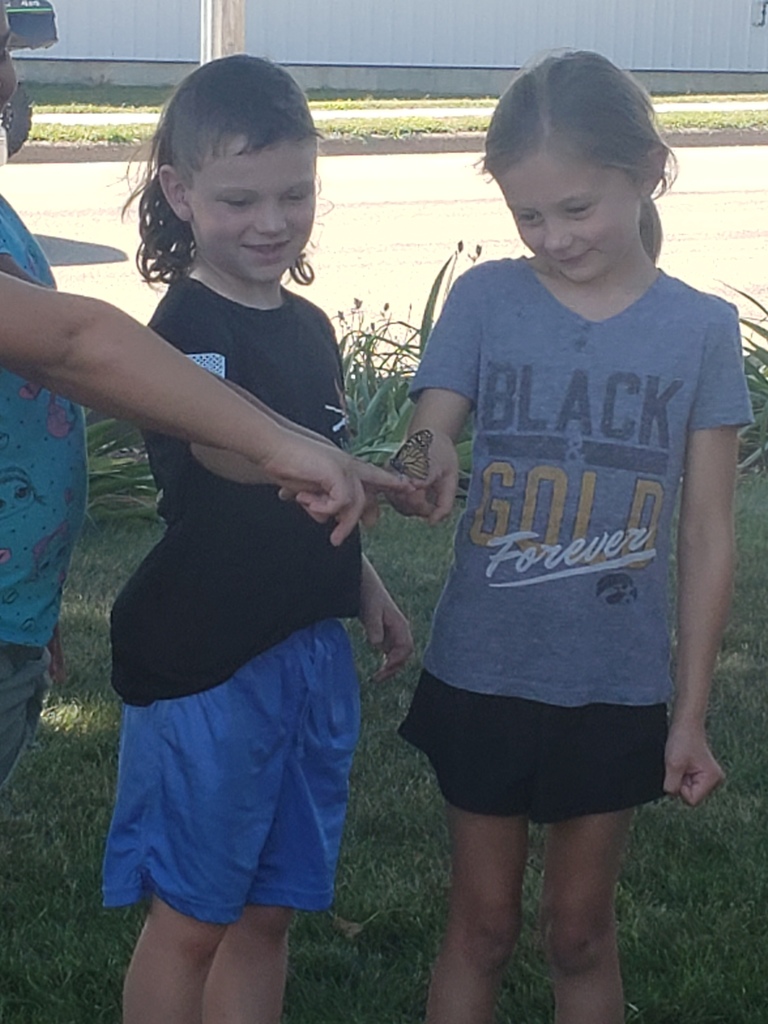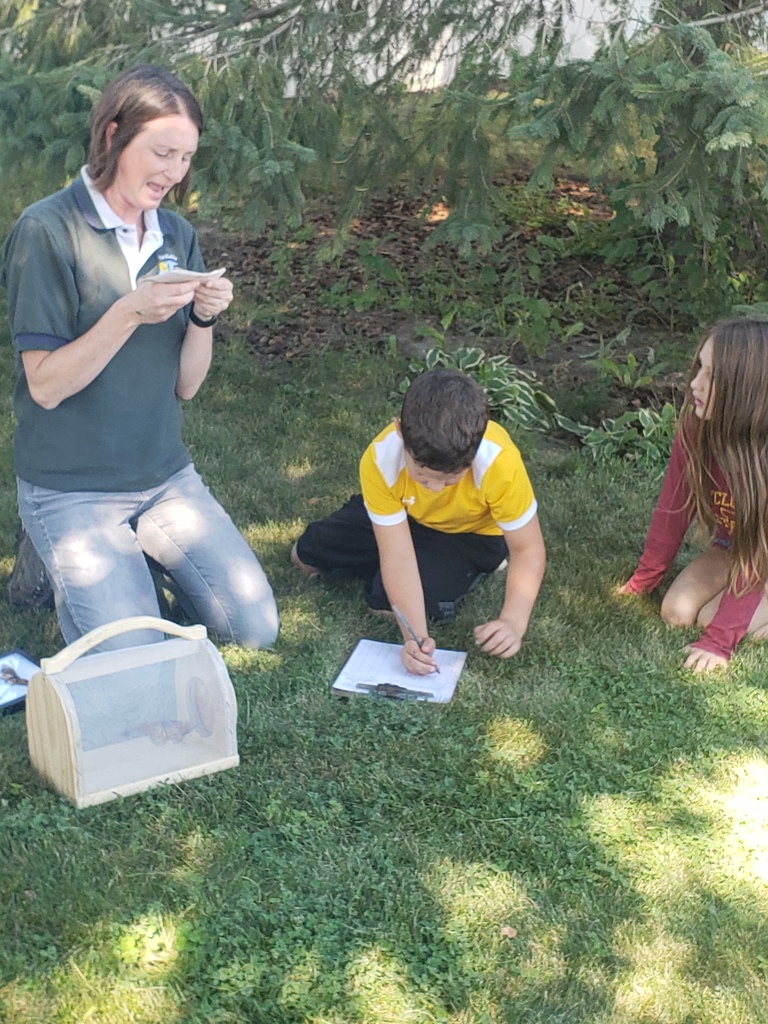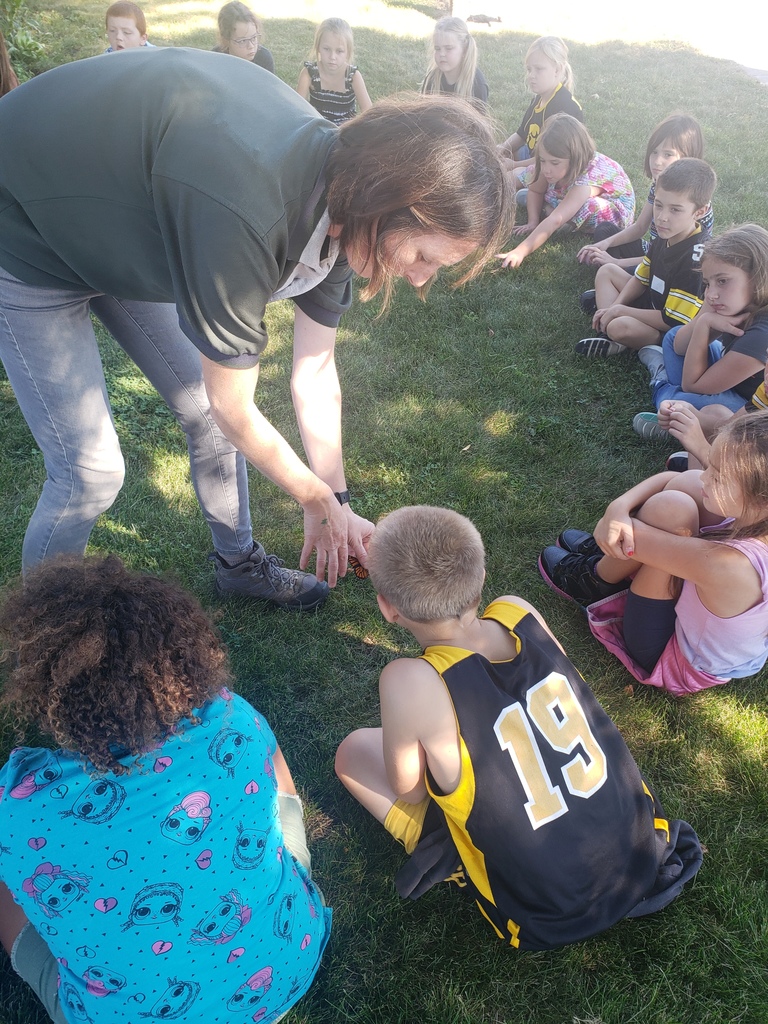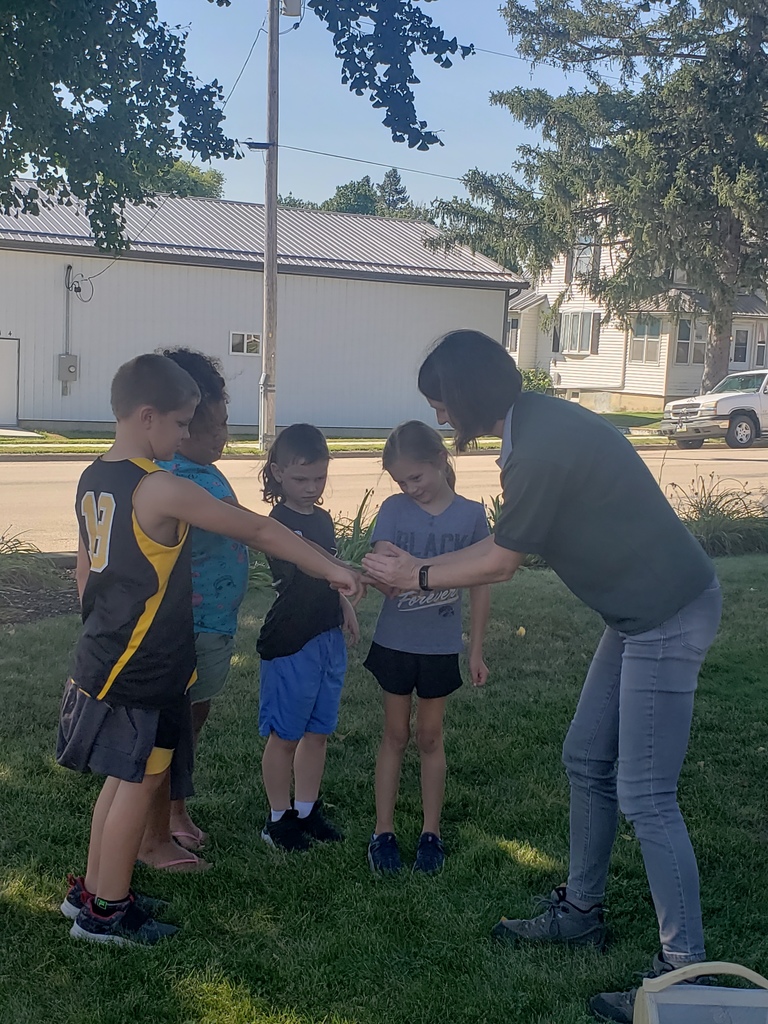 Our maintenance staff is the best! They volunteered to cover recess duty yesterday. Thank you Rick and Michelle for helping out and for everything else you do for our school!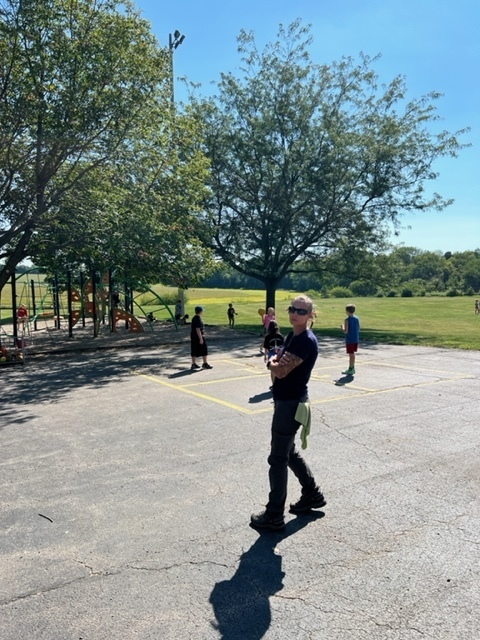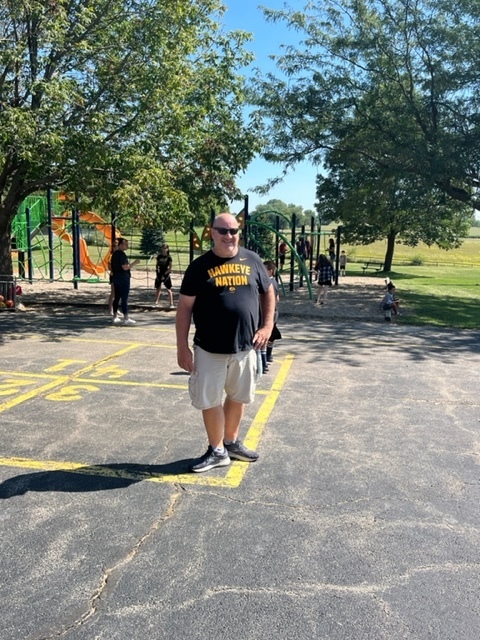 In support of the local schools that are celebrating Homecoming next week, we decided to have some fun and have our own dress-up days! Monday, September 12 - Pajama Day Tuesday, September 13 - Tie Dye Day Wednesday, September 14 - Jersey Day/Favorite Team Day Thursday, September 15 - Class Colors Preschool - red 3rd Grade - blue Kindergarten - orange 4th Grade - purple 1st Grade - yellow 5th Grade - pink 2nd Grade - green 6th Grade - black Friday, September 16 - School Spirit Day
Another day, another introduction...Mr. Skogen is teaching PE at Delwood this year. Here is a note from Mr. Skogen: I am from Mason City, IA. I attended NIACC (North Iowa Area Community College) and then Grand View University after that where I played basketball. My parents are Jeff and Tracy Skogen, and I have two younger brothers named Mac and Jeffrey. Outside of school, I like to run, golf, coach basketball, and attend sporting events. I am a huge Iowa Hawkeye and Minnesota Viking fan.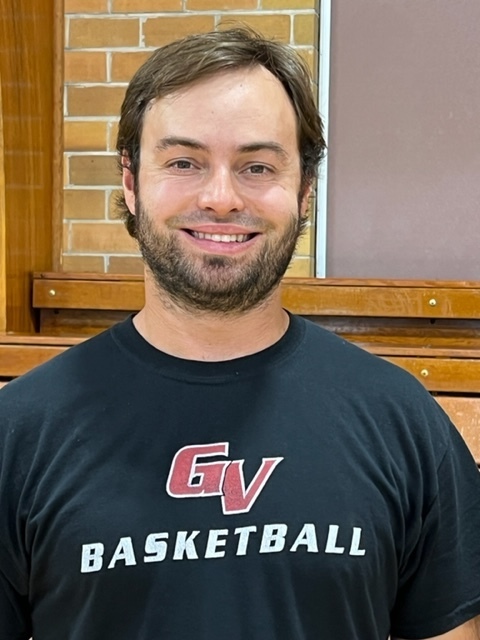 The new staff introductions continue... Hello, I am Charley Ohnemus and I am the new art teacher at Delwood and can't wait to get started! A little about myself: My husband, Tyler, is a police officer and we have four kids: Makenna (14), Tenley (11), Gable (10), and Lawson (19 months). I spend most of my time watching or coaching my children in their various sports, but I also really love to travel! I grew up in DeWitt and am the youngest of 12 kids. I was an aunt before I was even born and growing up I spent most of my time babysitting, so being surrounded by kids all day feels just like home! I am looking forward to a great year here at Delwood!
Hello Delwood community, My name is Liz Kent. I'll be the new TAG teacher for Andrew and Delwood this year. I graduated from St. Ambrose University with my degree in Elementary Education and a reading endorsement in 2018. I worked as a paraeducator at Delwood for the 2018-2019 school year. Then, I taught 3rd grade at Sacred Heart Elementary School in Maquoketa for the past three years. I'm currently taking graduate classes through Morningside University to earn my TAG endorsement. My husband Cody and I have an almost 2 year-old daughter named Lila. She is our pride and joy! We also have two dogs, Tator and Gemma, and a cat, Kiki. We have a house outside of Maquoketa that we've lived in for four years. Prior to that, we lived in DeWitt for 4 years. We love "country life"! In my free time, I love camping, riding around in our side-by-side, traveling, shopping, doing crafts, and playing with Lila. I'm very excited to be back at Delwood and at Andrew! I owe a big thank you to all of the staff at both schools, as well as the community members I've met so far for being so welcoming. I look forward to getting to know all of you and your children.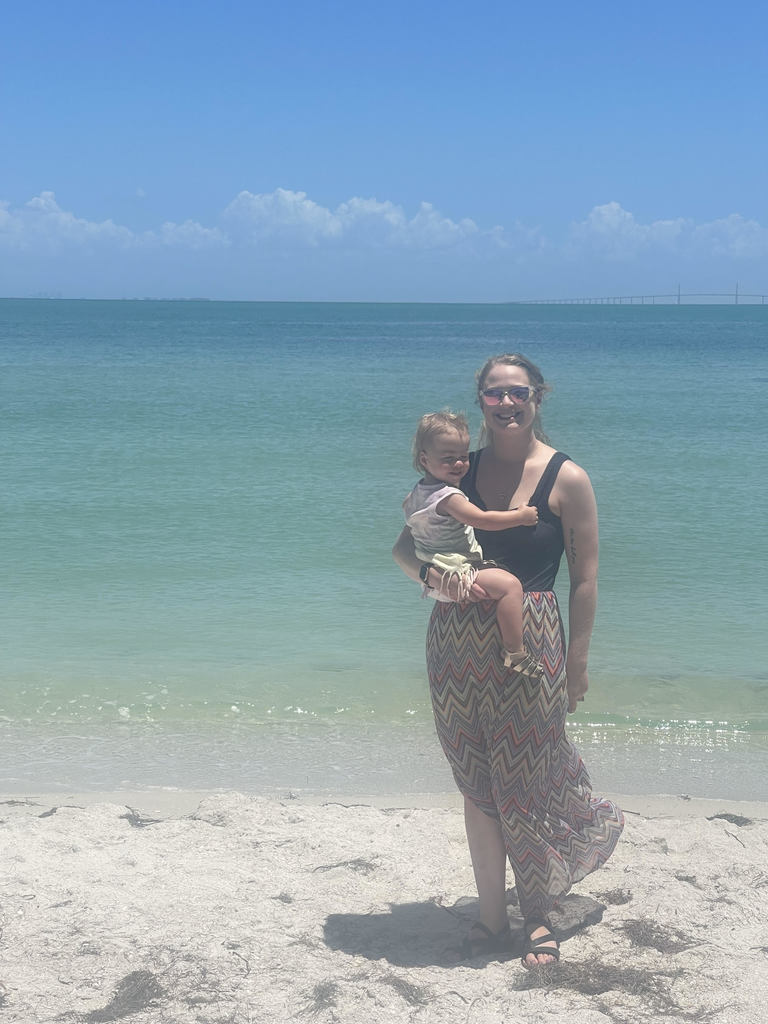 We have some new faces in our building this year, so we thought we would take some time this week to introduce our new staff members. Mrs. Buller is teaching fifth grade this year. Here's a little note from Mrs. Buller: I have been teaching for 22 years and I LOVE IT! Born and raised in Illinois, I have lived in the Quad City Area for at least half of those years. I live in a rural area and enjoy the wildlife (red fox, deer, coyotes, squirrels and many species of birds and trees). I can see all of this from the deck on our home and enjoy it so much. For hobbies, I enjoy camping, swimming, and kayaking, which we do with many of our children in the summer; however, you will often find me baking something in the kitchen with one of our five children or six grandchildren. Life is good and I am very blessed!
We will NOT have an Open House/Unpack your Backpack night before school starts this year. Please have your student bring their supplies on the first day of school. Thank you!
Our building will remained closed for the rest of this week . If you need anything, please email Mr. Marshall or Melinda Hackman. We appreciate your patience as crews work to finish our flooring project!
Mrs. Flanigan caught these students showing good behavior during the month of May!